My PC Detects the Included Dongle, but I Cannot Use My Model O Wireless
My PC Detects the Included Dongle, but I Cannot Use My Model O Wireless
Updated by Glorious Pell
If your PC is detecting the dongle but not the mouse, you will need to use our official Glorious Pairing Utility app to connect the two devices.
Download the Glorious Pairing Utility zip file here
Connect both the dongle and the mouse in wired mode to the same PC
Unzip the downloaded file and run the tool as an administrator. The window below should appear on your screen.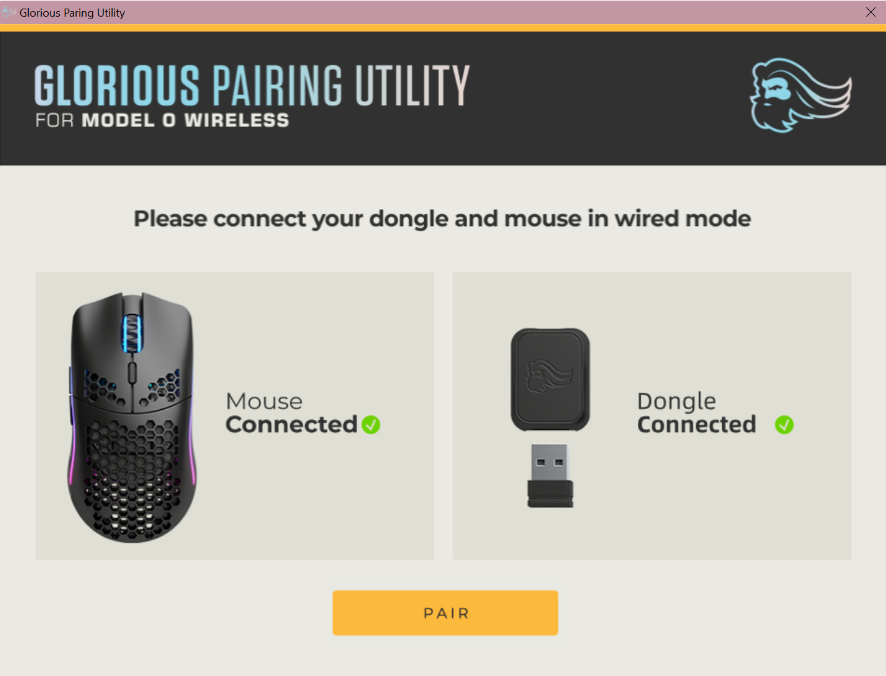 Click the "Pair" button to pair the two devices
Congratulations, you have officially completed the pairing process, and your mouse can now be used in wireless mode!