Loose Mouse Button on Model O/O Minus
Loose Mouse Button on Model O/O Minus
Updated by Glorious Pell
On the Model O, the left mouse button (LMB) and right mouse button (RMB) have a split trigger design, meaning the LMB/RMB is separated from the shell of the mouse to give more distinct, crisp mouse clicks.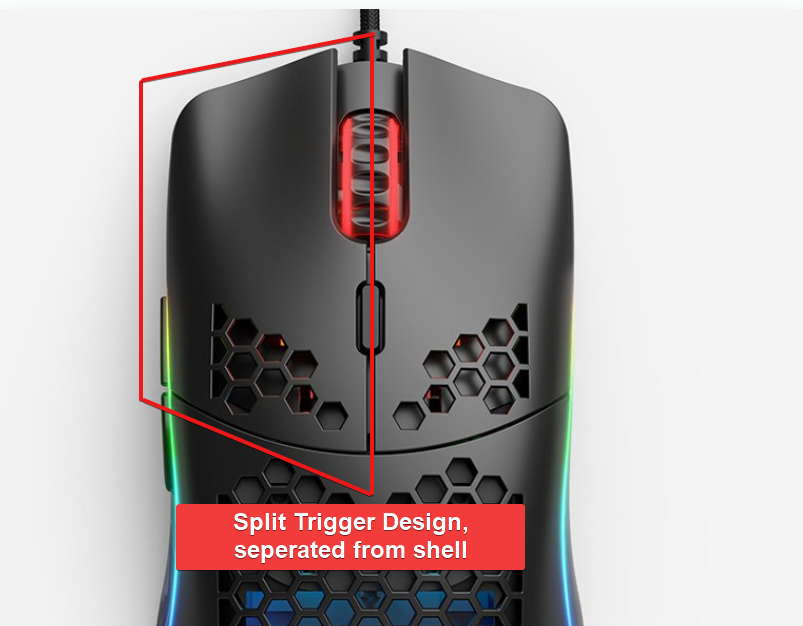 Due to its design, there is some tolerance of movement on the LMB/RMB. The "wiggle" or "loose" LMB/RMB is standard and within the accepted tolerance level of our quality control checks. Do not panic - this does not mean your mouse is defective. It should NOT affect your regular use or gameplay.
However, you should not experience any unexpected movement when you are clicking your LMB/RMB. If you hear or feel a grinding noise against the mouse's internal shell, please get in touch with our customer support so we can look into it and assist you further.
If you still have concerns about your LMB/RMB, don't hesitate to get in touch with support, and we would be happy to take a look at this for you in more detail. Please provide your order number, serial number, and a video of your issue to help expedite your request. 
Make sure the order ID and serial number are visible so we can verify the video is yours and unique.
When sending a video please upload it to a 3rd party host (such as Dropbox) and send us the link only. We can't see it if you attach it directly to the ticket email.